Discover Incredible New BMW Motorcycle Inventory for Every Type of Rider
We would like to extend a warm invitation to all motorcycle enthusiasts to visit our state-of-the-art facility located in the outskirts of Detroit. Come experience the thrill of a lifetime by taking a test ride on any of our exceptional new BMW motorcycle inventory. As an avid supporter of the "Ride Before You Buy" philosophy, we believe it's essential for riders to take the bikes for a spin before making a purchase decision.
In case you haven't already made up your mind about which new BMW motorcycle inventory to choose, we suggest you take a look at the wide array of models offered by BMW Motorrad. Our new BMW motorcycle inventory comes equipped with cutting-edge technology and unbeatable performance, providing you with the ultimate riding experience. From touring bikes to adventure bikes, sport bikes to roadsters, we have something to suit every rider's style and preferences.
When you visit our facility, you will be greeted by a team of friendly and knowledgeable professionals who are always ready to help you make the best choice for your motorcycle needs. We take pride in our exceptional customer service, and we will do everything possible to ensure your satisfaction.
Moreover, our facility is equipped with state-of-the-art amenities, such as a well-stocked parts and accessories department, expert service technicians, and a showroom that features the latest models from BMW Motorrad and the largest selection of new BMW motorcycle inventory in Michigan.
Whether you are a seasoned rider or a novice, we are confident that you will find your dream motorcycle among our impressive selection. So, what are you waiting for? Come out and see us, take a test ride, and experience the exhilaration of riding a BMW motorcycle!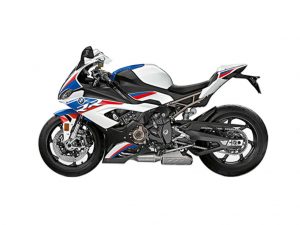 As you straddle your motorcycle, you feel the adrenaline surge through your veins, a heady mix of excitement and anticipation that is almost palpable. You glance down at the gleaming machine beneath you, knowing that it is a perfect combination of power, speed, and control.
With each rev of the engine, you and the bike become one, thirsting for the rush of speed as you race over the black asphalt, feeling the wind whipping past you, and the road stretching out ahead like an endless ribbon of possibility. You seek out the ideal line, pushing the limits to see how far you can go, and how much you can accomplish.
In this moment, every inch and millisecond counts, and you know that you can depend on the precision and performance of your BMW motorcycle to get you there. Every detail has been crafted to perfection, honed for the highest level of accuracy and excellence.
The bike responds to your every command, offering you the power and control you need to take on even the most demanding of challenges. You push it to its limits, demanding everything of it, and it never fails to deliver.
If you're ready to experience the thrill of riding a BMW motorcycle for yourself, we invite you to explore our new inventory. From touring bikes to adventure bikes, sport bikes to roadsters, we have a wide variety of models that are designed to deliver the ultimate riding experience.
So why wait? Come and explore our inventory today and get ready to experience the thrill and excitement of riding one of our new BMW motorcycle inventory for yourself. It's a journey you'll never forget!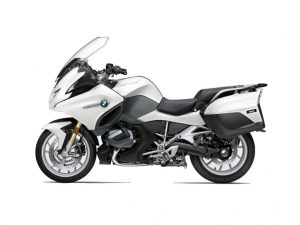 As you embark on your journey astride your trusty touring bike, you can't help but savor every moment, relishing the feel of the wind in your hair and the open road stretched out before you. With each mile that passes, you and your motorcycle become more and more intimately connected, a seamless unit gliding through the world with grace and precision.
It's no wonder that touring bikes are such a popular choice for riders across the United States, with approximately 4 million miles of roads to explore. And when it comes to touring motorcycles, there is no better option than a BMW. These bikes offer unparalleled comfort, performance, and technology, ensuring that your journey is as smooth and enjoyable as possible.
Whether you're embarking on a cross-country adventure or simply taking a leisurely afternoon ride, your BMW touring motorcycle has everything you need to make the most of your journey. With advanced features like cruise control, adjustable suspension, and heated seats, you can ride in comfort for hours on end. And with a range of storage options, including spacious panniers and top cases, you can bring everything you need for your trip without sacrificing performance or handling.
If you're ready to experience the ultimate in touring motorcycle technology, comfort, and performance, we invite you to explore our new BMW motorcycle inventory. With a range of models to choose from, you're sure to find the perfect bike to suit your style and preferences. So why wait? Start your next adventure today and discover the joy of touring on a BMW motorcycle!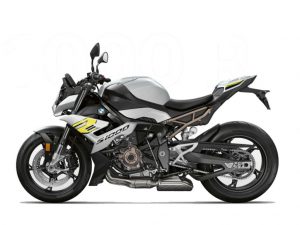 As you ride your roadster down the open road, a rush of endorphins floods your body, mingling with the heady scent of gasoline to create an intoxicating cocktail of sensations. You feel alive, powerful, and free, with the world at your feet and the wind in your hair.
With each straightaway, each corner, and each green light, you revel in the thrill of the ride, pushing your roadster to its limits and feeling the exhilaration of every twist and turn. You are the master of your domain, the head that provides the impetus, while your roadster is the heart of technology that responds with forward momentum.
As you flex your muscles and provoke the road, you know that you are not following anyone, but rather leading the way for others to follow. The admiring looks of onlookers as you pass by are just one of the many rewards of this exhilarating experience.
Indeed, roadsters are the ultimate modern riding bikes, designed for concentrated riding fun and equipped to handle any challenge that the road may throw your way. Whether you're cruising through the city or taking on the open road, your BMW roadster is the perfect companion for your journey.
If you're ready to accept the challenge and experience the sheer joy of riding a BMW roadster for yourself, we invite you to explore our new BMW motorcycle inventory. With a range of models to choose from, you're sure to find the perfect bike to suit your style and preferences. So why wait? Come and see us today and get ready to embark on the ride of a lifetime!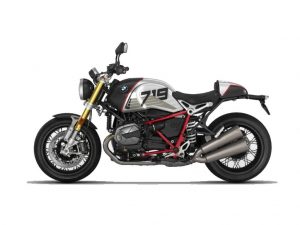 When you're riding one of our new BMW motorcycle inventory, you're not just experiencing the open road, but also the freedom to shape your own journey. Every mile traveled and every hour spent working on your bike shapes both the motorcycle and your own life, creating a shared bond between you and your trusty steed.
It's a tradition that has been passed down for generations, merging the heritage of the past with the modern technology of the present.
As you ride on your motorcycle, you become part of this tradition, carrying on the legacy of those who have come before you. Your style and preferences are reflected in your motorcycle, making it as unique as you are. Whether you're drawn to classic styling or a more modern aesthetic, you can make your motorcycle a true expression of your individuality.
And with our new BMW motorcycle inventory, you'll have the opportunity to explore a range of modern classics, each one waiting to be shaped and personalized to suit your unique style. From sleek and stylish sport bikes to rugged and versatile adventure bikes, our inventory is stocked with a variety of options to choose from.
So why not take advantage of the freedom and flexibility that only a motorcycle can offer, and explore our new BMW motorcycle inventory today? With so many great bikes to choose from, you're sure to find the perfect fit for your needs and preferences. Start shaping your own journey and experience the thrill of the ride like never before.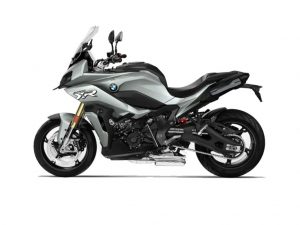 For the adventurous spirit, there's nothing quite like embarking on a new BMW motorcycle inventory for your journey. As you ride, you'll leave behind a trail of tire tracks in the sand, dust on your bike, and memories etched deep in your heart. Nothing can hold you back, not even the elements of nature or the borders on a map. You are driven by a restless desire to explore new horizons and your bike is fueled by its enduring power and reliable technology.
These motorcycles are not just a mode of transportation, they are your key to unlocking the world's unknown beauty and rugged terrain. They are designed to tackle any challenge the road throws your way, with advanced technology and a steadfast commitment to durability and performance. From winding mountain passes to the vast expanses of desert, these bikes are ready to take on anything.
So, are you ready to join the adventure and take on the world on two wheels? If so, come and enjoy a test ride on our new BMW motorcycle inventory, which includes a range of adventure bikes built to take on the toughest conditions. Our experienced team is ready to help you find the perfect bike for your next adventure, ensuring that you're equipped with the right machine to conquer the road ahead.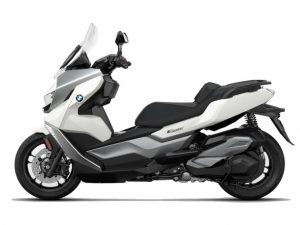 Navigating the hustle and bustle of the city requires a smart vehicle, one that can move quickly and with agility through traffic. And what better choice than a scooter? With a scooter, you can simply climb on board, and instantly immerse yourself in the bright lights of the city, leaving all the traffic and stress behind. You can stop and go as you please, and effortlessly weave through the tight net of the city, no matter how rough your commute may be.
These are scooters designed to meet the needs of the urban lifestyle. They are agile, compact, and fuel-efficient, making them the ideal choice for city living. You'll appreciate the ease with which you can get around town, whether you're zipping through narrow alleyways, or cruising down main boulevards. Plus, with their eye-catching designs and advanced technology, these scooters are sure to turn heads wherever you go.
So, are you ready to discover the freedom and convenience of a scooter? Check out our new BMW motorcycle inventory, and find the perfect scooter to match your style and needs. With our wide range of models and expert guidance, you'll be sure to find the right scooter to help you conquer the city streets.