'19 BMW R 1250 GS Adventure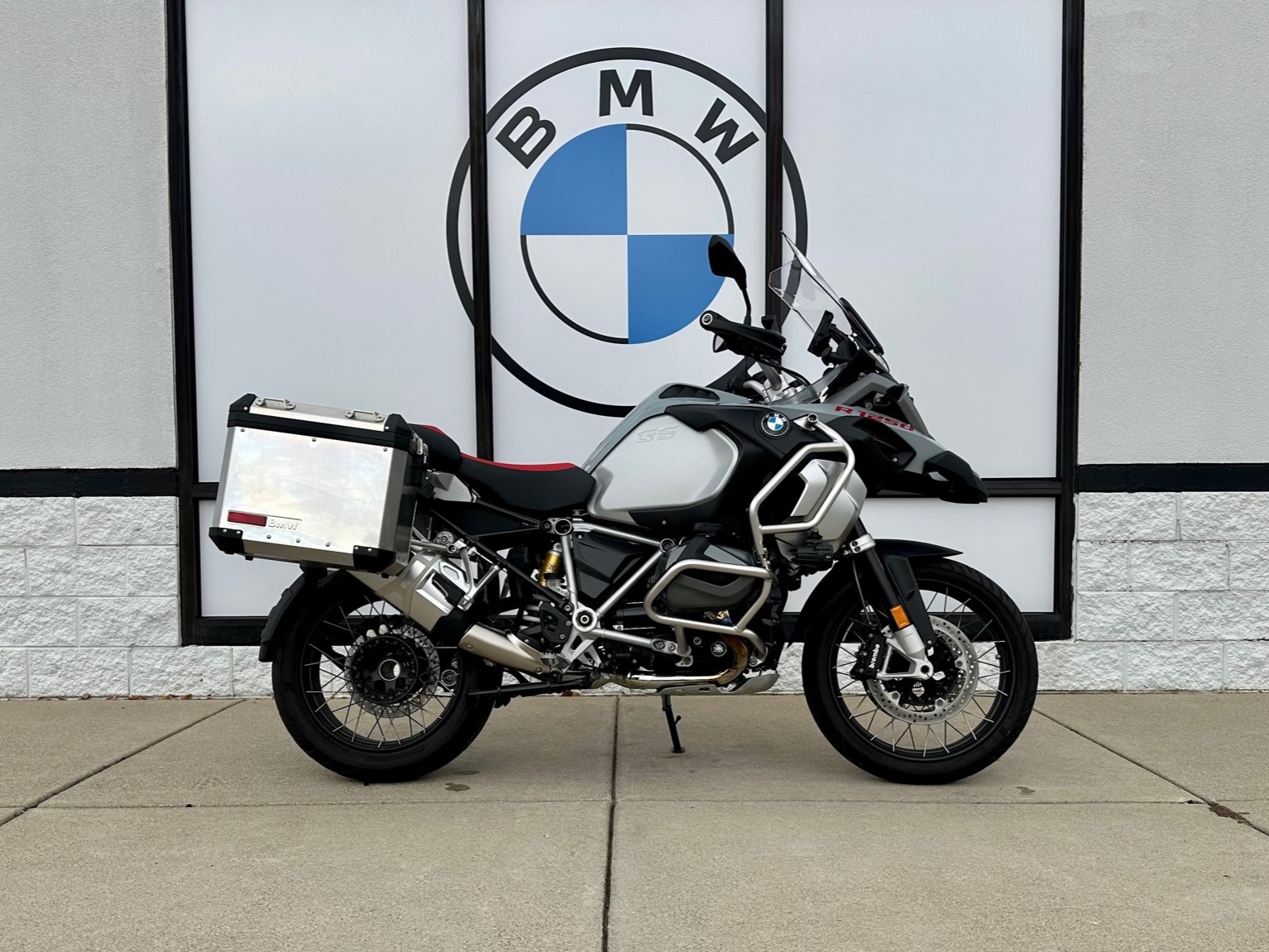 Quick Info
| | |
| --- | --- |
| Location | Plymouth, Michigan |
| Condition | Used |
| Stock Number | |
| Year | 2019 |
| Make | BMW |
| Model | R 1250 GS Adventure |
| VIN | WB10J5307KZF77984 |
| Mileage | 2,599 |
| Horsepower | 136 hp @ 7,750 rpm |
| Fuel Type | Unleaded premium |
| Dry Weight | |
Loan Calculator
We now have an excellent condition, low mileage 20XX BMW R 1250 GS Adventure in Ice Grey paint! The BMW R 1250 GS Adventure is the standard bearer of what an adventure bike is supposed to be having created the segment in way back in 1980 with the R 80 G/S and leading the way ever since. This motorcycle features long-travel, telelever suspension that ensures that the bike both perfectly soaks up imperfections in pavement or dirt while also eliminating nose dive under braking. Combine this sensation with a perfectly neutral riding position and you've got a bike that's truly a pleasure to operate. And what needs to be said about the boxer twin engine? It provides robust durability and the capability of enduring 200,000 miles with ease, while also providing ample torque in every gear from a roll on. You've got to experience the GS for yourself–there's a reason why people call these the best bikes on earth.
This example here has just 2,599 miles on the clock and has been fitted with two hard cases, included in purchase. The Ice Grey paint highlights the rugged lines of the GS and contrasts perfectly with the red seat. Black spoked wheels add to the utilitarian nature of the GS providing both durability and classic good looks. Being an "Adventure" trim bike, this machine comes standard from the factory with a fuel tank increased in capacity to 7.8 gallons, side crash protection, and an aluminum rear luggage grid. Powered by a liquid-cooled, 1,254 cc, boxer twin cylinder engine, you'll enjoy 136 hp @ 7,750 rpm & 105 lb-ft @ 6,250 rpm, in addition to features like cruise control, heated grips, ride modes, Dynamic ESA, standard ABS, a full color TFT display, and more!
Ready to ride? Visit us at 14855 Sheldon Rd. Plymouth, MI 48170 or call 734.453.0500 today!